Tower Villas
3800 Fairfax Dr
Arlington, VA 22203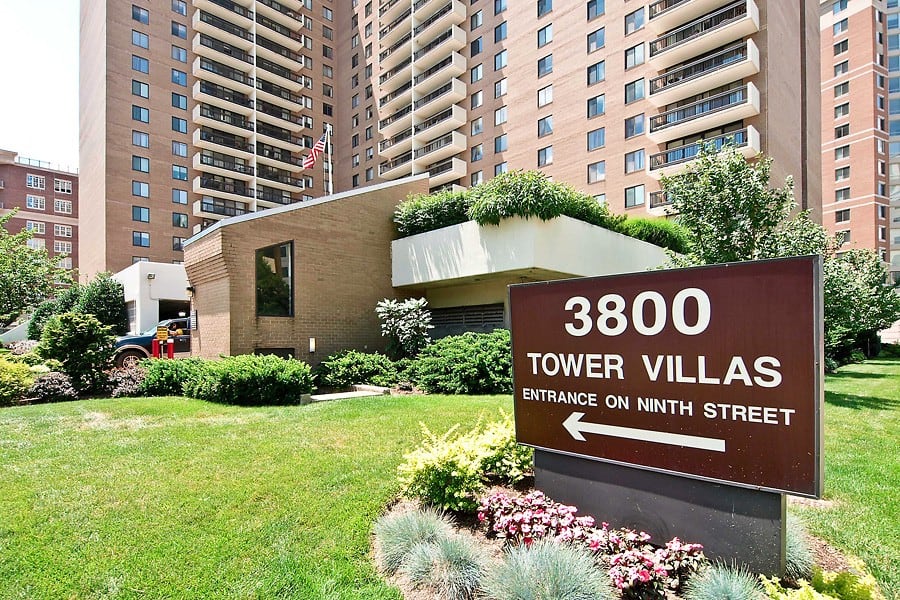 FACTS
Built: 1974
Type: Highrise
Units: 249
Status: Completed
Price: $$, $$$, $$$$
Area: Virginia Square
FEATURES
Fitness Center,Front Desk,Party Room,Garage Parking,Secure Access,Elevator,Pool,Sauna
Nearby Metro Stations
< 1/4 Mile

Virginia Square-GMU
1/4 Mile – 1/2 Mile

Ballston-MU
1/2 Mile – 1 Mile

Clarendon
SALES HISTORY

Request a 5-year sales history for Tower Villas so you can gain insight into this building and buy or sell with confidence.

NOTIFICATION LIST

Get on the Notification List for Tower Villas to get notified of any new or coming soon listings. Be the first to know.

ASK A QUESTION

Do you have a particular question about Tower Villas or a general real estate question? We have answers!
Nearby Listings In This Area